The Bird and Exotic Animal Clinic
An avian and exotic pet veterinary service 
Turtle Veterinary Services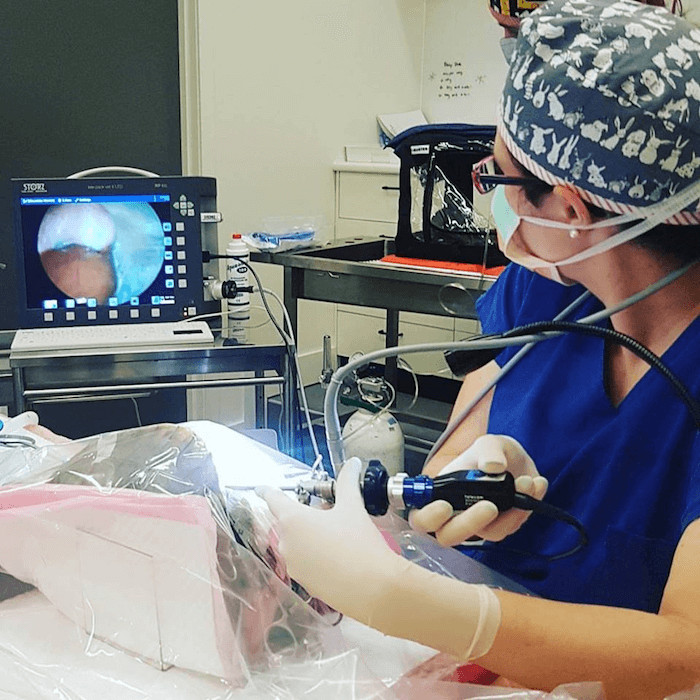 Chocolate the Murray River Turtle
"Chocolate" the Murray River Turtle having an endoscopy procedure at the Bird and Exotic Animal Clinic. This rigid endoscope allows us to visualise the patients internal organs and to take any biopsies if needed…all through a tiny little incision. We also placed an oesophageal feeding tube during the procedure. He woke up really well from the anaesthetic and is making improvements day by day.
What Turtle Owners Say About Us
We're committed to providing the best service and health outcomes for turtle owners. We take pride in our reputation for excellence in turtle health.
Facebook: ★★★★★ (53 Five-Star Ratings)
Google: ★★★★★ (10 Five-Star Ratings)
Delphi (Facebook Review)
Although the staff couldn't save our baby turtle, Squirt, the care they took with him was fantastic. Very caring. We highly recommend BEAC to anyone in need. We will be back for our next turtle, when the time comes, to ensure it's health and wellbeing are at its peak. Thank you everyone for your care of Squirt during his short time there.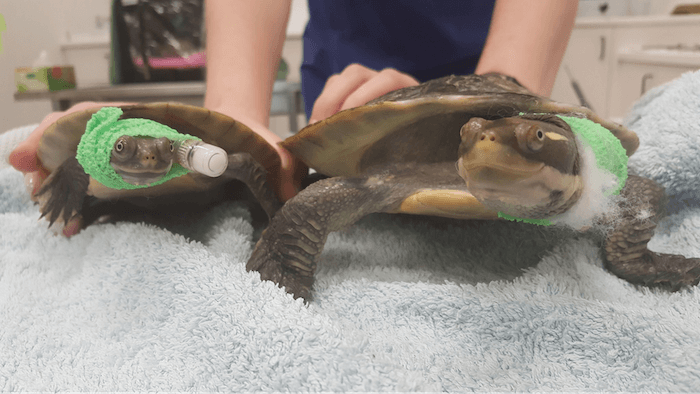 Mr Bovice and Captain Crunch
Our resident turtle Captain Crunch isn't just a pretty face, he also saves lives. Here he is after donating much needed blood to the smaller turtle, Mr Bovice, who has been in hospital with anaemia (not enough blood).
Both are doing well and Crunch enjoyed his extra helping of food (his favourite thing in the world). We are very grateful to this big fellow and so are the patients whose lives he can save.
Thank you Crunch!
Our Turtle Specific Services, Procedures, and Treatments

General Turtle Health Checks

Blood Transfusions for Turtles




Turtle Shell Fracture Repair







Intravenous Fluids for Turtles

Critical Care for Turtles