The Bird and Exotic Animal Clinic
An avian and exotic pet veterinary service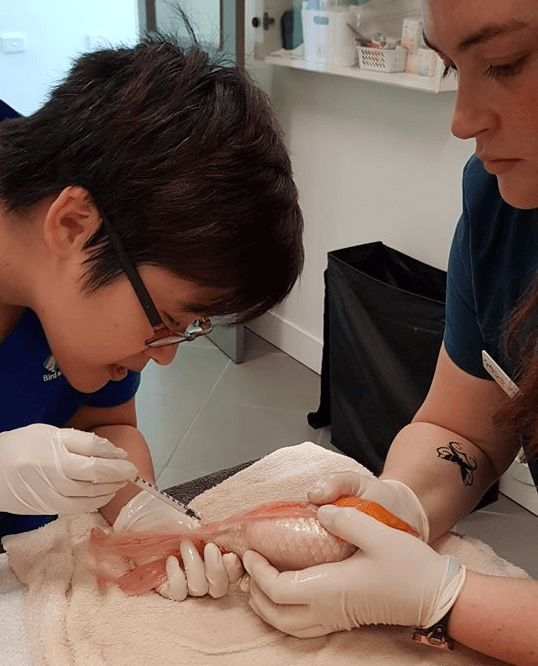 Sharkey the Goldfish
Can you really take blood from a pet fish? Yes we can!
Here are Dr Glynn and Nurse Rikki drawing blood from Sharkey the 7 year old goldfish! He also had radiographs taken this afternoon – just like you would with any other type of sick pet. These tests help us gain a better understanding of his illness so we can then treat appropriately to give the best possible outcome.
He sure is a big fish! This amazing fellow weighed in at just over 400 grams.
Natalie (Facebook Review)
Best vet i have found… I got the information straight up and overall a good result.. will be back with roger in a few weeks so you can check on his progress.. thank you so much for all the effort you put in.
What Fish Owners Say About Us
We're committed to providing the best service and health outcomes for fish owners. We take pride in our reputation for excellence in fish pet health.
Facebook: ★★★★★ (53 Five-Star Ratings)
Google: ★★★★★ (10 Five-Star Ratings)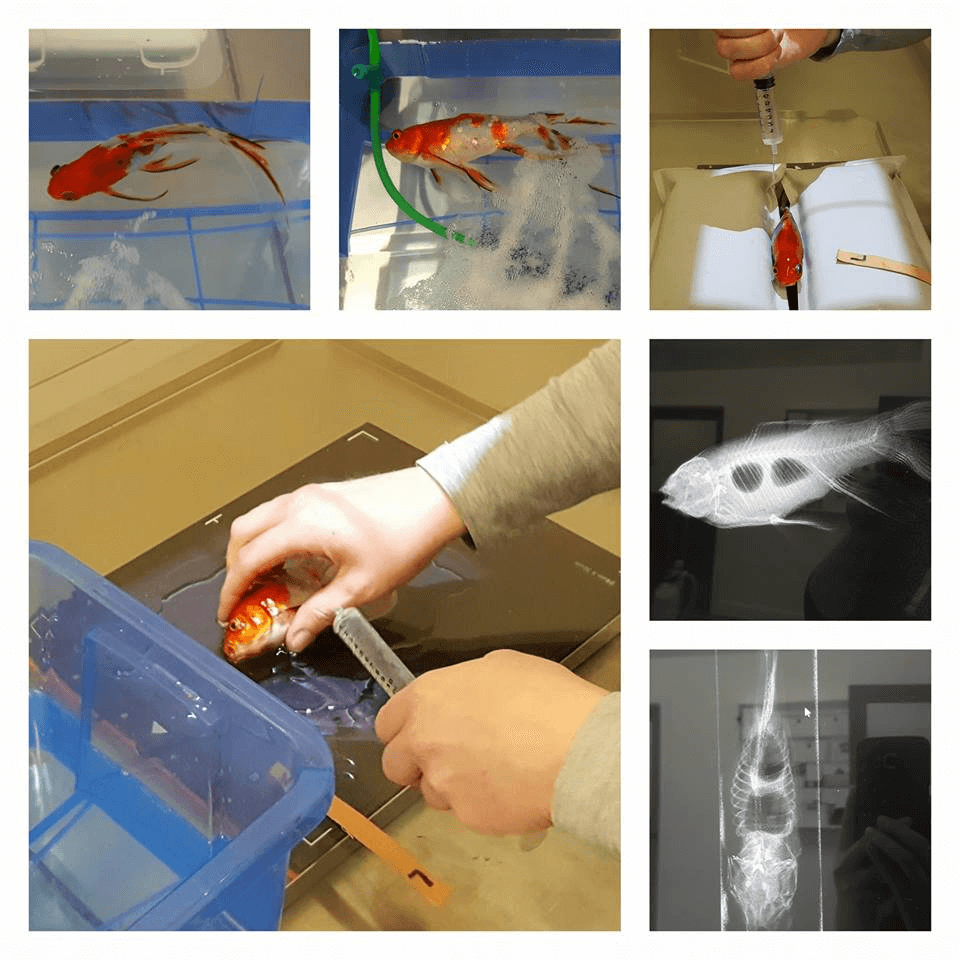 Ryu the Goldfish
Having sedation for radiographs, blood and tissue sampling to investigate his bloating abdomen. The sedative agent has been placed in the water.
How cool are those x-rays?
Our Fish Specific Services, Procedures, and Treatments

General Fish Health Checks