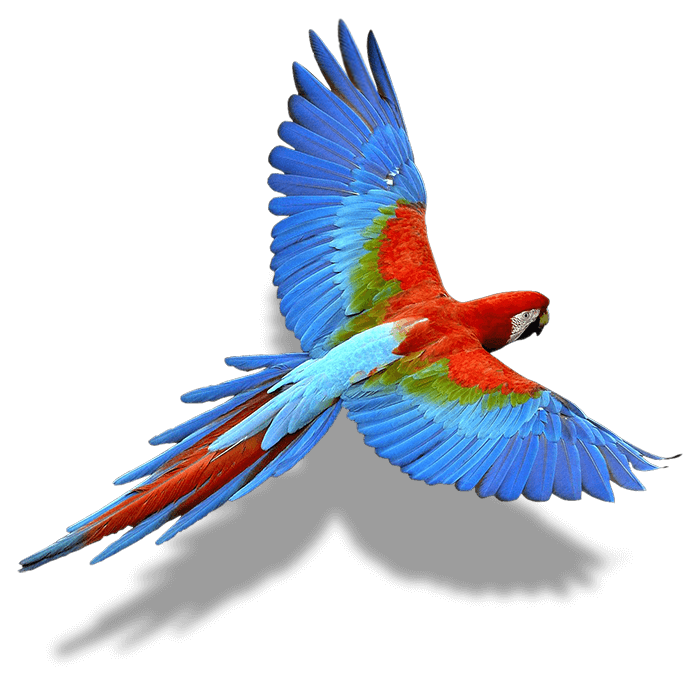 Meet our Team
Our dedicated and knowledgable team members will help guide you and your pet toward a happy and healthy life.
Peta
Reception
Usually the first point of contact for our clients when they come into the clinic is our super lovely, amazing receptionist, Peta. Peta has been part of the BEAC team since September 2021.
At home she is a mother to a Maltese Shih Tzu called Snoopy, a tabby cat called Florence and two Alexandrine parrots called Ptolemy and Caesar.
Peta's hobbies include camping, historical re-enactment and various other nerdy pursuits. 
Tarryn
Reception
Our wonderful receptionist Tarryn started working at BEAC at the end of 2020 as an animal attendant and clinic helper. She is a bunny enthusiast and now has three rabbits, Bobby, Nix and Dandy, all of which she *cough* blames *cough* thanks BEAC for letting her adopt from the clinic when they needed a loving home. 
Although working at a vet clinic was one of Tarryn's childhood dream jobs (along with being a famous singer on Broadway or in a singing group as big as the spice girls), starting at BEAC was a career change for Tarryn.  
After completing a degree in musical theatre, Tarryn studied to be a qualified kindergarten teacher and has since spent many years teaching and managing early childhood services.  
In her own time, Tarryn loves being creative and likes making stickers that people can use in their planners and diaries. Her favourite ones are, of course, ones she made using images of her own bunny!
Dr Jaclyn Gatt BVSc MVS MANZCVS (Unusual Pets)
Veterinary Director
Dr Jaclyn Gatt graduated from Melbourne University in 2010 and worked for almost 5 years in one of Melbourne's busiest hospitals as a small animal and exotic pet vet. She spent 2.5 years working in emergency and critical care before opening the Bird & Exotic Animal Clinic with Dr Glynn in December 2016.
In February 2015 Jaclyn completed a Masters of Veterinary Studies in Conservation Medicine through Murdoch University, covering a wide range of species including those commonly kept as pets, along with zoo animals and wildlife. As part of the masters she spent a month working at the Auckland Zoo, gaining first hand experience in an even broader range of species including Tuatara!
Jaclyn is a professional interest practitioner with a vast range of experience seeing a large number of primary and referral exotic cases. Her favourite topics include emergency and critical care of exotic pets, rabbit dentistry and soft tissue surgery.
A regular attendee at the AVA's Unusual Pet and Avian Veterinarian's conference (and UPAV Committee member), she is a member of AEMV (Association of Exotic Mammal Veterinarians) and the AAVAC (Association of Avian Veterinarians Australasian Committee). Add to this a lifetime of owning and caring for avian and exotic pets, and its no surprise where her passion has come from.
Dr Jacob Freilikh BVSc BAVBS
Veterinarian
Dr Jacob lived in Far North Queensland for 5 years while studying veterinary medicine at James Cook University, from which he graduated at the end of 2021. He moved down here with his wife, Gali, to Melbourne to join the BEAC team in February 2022. He is slowly getting used to the cold Melbourne weather!  
Dr Jacob and Gali have a beautiful rescue dog named Callie. When not in the clinic, he is watching marvel movies with his wife, playing Pokémon on his Nintendo Switch, or throwing a ball for his adorable doggo. He is an avid Sydney Swans, Manchester United and Roosters fan and loves his sports.
Dr Jacob is a true animal lover and has a special interest in all things birds and exotics. His favourite type of bird is a hyacinth macaw. Dr J is a nurturing and talented young Vet who wants only the best care for your pet!
Dr Teena Goh BVSc (Hons)
Veterinarian
Dr Teena is a true blue, born and raised Queenslander who's made the long trek down to the south to pursue a career in exotic medicine and surgery. She loves working with all exotic species but has a special place in her heart for guinea pigs and cockatiels, species of which grew up with in her childhood.
When not in the clinic, Teena is found relaxing at home with her two Jack Russell doggos Bean and Gemma and two guinea pigs Possum and Boots. She loves to go out on adventures to the beach, dog parks, hikes and walks with her two nutty Jacks.
Be sure to say hi to Dr Teena as you see her in consults and around the clinic!
Samantha RVN AVNAT
Veterinary Nurse
Samantha has been a Registered Veterinary Nurse with the Australian Veterinary Nurse and Technician Registration Scheme (AVNAT) since its launch in mid 2019. She is also on the Victorian committee of the Veterinary Nurses Council of Australia. She has been with the BEAC team since December 2019.
Samantha has always had a passion for exotics and knew from the beginning she wanted to work with exotics and wildlife. At home she has a 16-year-old cat named Earwig and a Sulphur Crested Cockatoo called Chicken.
Samantha's hobbies include cosplaying, sewing, 3D printing/modelling, gaming and pole dancing (its going to the gym but a lot more fun!) In October 2022 she went to Africa for 8 weeks travelling and volunteering in a wildlife hospital!
Dorothy BVN
Veterinary Nurse
Dorothy (or more commonly known as Dot) has been nursing at BEAC since 2019 and has completed her Bachelor of Veterinary Nursing degree in 2021. Dot is also currently working in a general cat and dog practice to broaden her nursing skills and knowledge.
She has a special interest in exotic medicine, but guinea pigs (potatoes on legs) in particular, never cease to amaze her. She is a mum to 4 piggies of her own; Mille, Ruby, Theo and Ellie, and a naughty kitty called Betty who also loves to eat hay when nobody's watching.
In her own time Dorothy likes to power lift at the gym, read, and cluck back at her chicken patients.
Alesha AVN
Veterinary Nurse
Alesha has been a nurse at BEAC since September 2019 after completing placement here while studying towards an Associate's Degree in Veteinary Nursing. She grew up surrounded by all things birds and aquatic so has always had an interest in exotic creatures.
Alesha has a vast background working with wildlife in shelter and rescue settings alike. Her main areas of  interest are fish, axolotls, wildlife and birds of all shapes and sizes!
Outside of work, Alesha enjoys spending time with her beloved dog Archie, camping and travelling to new and exciting places all around Australia.
Isabel BVN
Veterinary Nurse
Isabel completed her Bachelor of Veterinary Nursing in 2022 and has been at BEAC since February 2022 after completing placement here in December 2021.
Isabel has always wanted to be an exotics nurse, and having grown up with rabbits and guinea pigs she has a soft spot for small fluffies! Isabel is also passionate about animal welfare and works as a nurse at the RSPCA in Burwood East.
At home Isabel has 3 cats; Stevie, Harry and a blind kitten called Freddie. She also fosters kittens, so her house is always full of cats.
In her spare time Isabel enjoys reading, embroidery, going to gigs, camping, and has recently started pottery!
Sam
Veterinary Nurse
Sam has been with the BEAC team since April 2022 and has a Certificate IV of Veterinary Nursing from The Gordon Institute of TAFE in Geelong. His area of interest primarily involves birds, reptiles, and fish.
He has always loved animals (especially the weird ones) and has a passion for educating people about our pet's amazing superpowers. Sam's hobbies include reading, gaming, and drawing.
At home, Sam is the father of 5 snakes, 2 cats and 1 gecko; Lana and Violet are Childrens Pythons, Dandy Mott and Sister Mary Eunice are Stimsons Pythons, Honey is a Woma, Catherine is a Northern Spiny Tailed Gecko and Cowboy and Rudy are the cats!
Celine
Veterinary Nurse
Celine is a third year veterinary student studying at the University of Melbourne during the week and enjoys working with exotic animals on her weekends. She has spent the last year at an exotic animal clinic back in Singapore where she has learnt valuable nursing skills with small mammals, birds and chelonians.
During her time back home, she adopted 2 lovely guinea pigs (Appa and Bumi) that got along perfectly with her both of her golden retrievers (Elsa and Troy).
She is happy to be back in Australia to continue her studies and be exposed to the wonderful array of exotic species the country has to offer. After graduation, Celine hopes to continue treating and helping exotic animals in need.
Melisa
Veterinary Nurse
Melisa is currently a Year 3 Veterinary Student studying at the University of Melbourne.
Mel has always been interested in the smallies land of the veterinary industry and has worked in both general and emergency vet practices. She has recently been diving into wildlife and exotic animals and is 100% loving it.
Her goal after graduation in 2023 is to be an exotics pet vet and continue working with clients to treat their beloved pets for many years to come.
At home, Mel is a mother of 3 chelonians; Miracle, Mochi and Marble and a nanny for Mr Ratrat the rat! 
Mel also loves to bake desserts, sew, foster cats and pet sit. She is currently trying to learn how to play the ukuele. 
Alex
Trainee Veterinary Nurse
After serving in the Royal Australian Navy, Alex moved to South Africa in 2009 to work with wildlife. She initially started in anti-poaching before moving to research, guiding and reserve management, specialising in the population, identification, and management of the Spotted Hyaena.
With various qualifications in wildlife care and management, she has spent the last 7 years working in the veterinary field on South Africa's Wild Coast where she loved community animal health, captive wildlife care, and game capture so she is back in Australia to get her formal Veterinary Nursing qualifications. She is currently studying for a Certificate IV in Veterinary Nursing at Kangan Institute.
In her spare time Alex loves to play fetch with her Jack Russell, Squigs, practice photography, and is always keen to go to the cricket in summer
Shirley! PhD in Attitude
Clinic Manager
Our amazing clinic manager is Shirley! Shirley has been with us since the beginning of 2019. Her past is a bit of a mystery as she refuses to tell us anything as she came to us as a stray and was never claimed. Forgot to mention, Shirley is a Shingle-Back Lizard!
If you're ever in a consult room with her, she will either be asleep under her rock or scratching at the glass of her enclosure begging for food. She knows the day of the week and will be at the glass demanding food because she knows it's a feeding day.
If you are lucky enough to be around when she is taking a stroll (you may have seen her sign "BEWARE THE LURKING DINOSAUR" because she likes to hide behind the door) she may mistake you for food and try to eat your fingers, so be careful. She also will show her displeasure about being held for longer than 0.001 seconds by weeing on whoever is holding her. 
She is a bit of a grump, but it is part of her charm, and we love her.